Governor Information
The Bath And Wells Multi Academy Trust
Follow the link below to find more information about our Trust Governance and key documentation.
Meet our LGC
DEREK SMART - CHAIR OF THE LGC
I started my business career in the retail food and catering supply industries throughout the South West and took this experience to the oil industry in London working with an American company.
A period of 10 years in this industry saw me working throughout the UK and Europe and was followed by a 10 year spell in the Confectionery industry working in sales, HR and logistics throughout the UK.
I returned to my beloved Somerset in 1995 and opened an .Executive Search recruitment company and have managed this until the present time.
I have worked voluntarily for a number of years with the 'Princes Trust' and where most of my time has been spent helping disadvantaged young people to start a business as a sole trader and with the financial support of a trust loan or grant. I also assist with fund raising activities.
My first involvement in education started in 2000 when I was a Mentor to year 10 students through their final 2 year GCSE period in a secondary school and where I also became a governor and then 'Chair' of Governors until 2012.
I have been Chair of Governors at St James since the start of the 2013 school year.
CERYS RANDELL - FOUNDATION GOVERNOR​​​​​​
I am very much looking forward to working with the Local Governing Body at St James Church School.
I have over thirty years' experience of school governorship including parent governor, staff governor, chair of governors and academy trustee.
I currently sit on the School Admissions Appeals Panel for Somerset County Council.
I am married and have three children and three grandchildren.
I have extensive experience of a variety of schools so aim to use the knowledge I have gained over the years to challenge and support St James's Church School to be the absolutely best it can be for all children attending the school and for all staff who teach and nurture each and every child.
I am very aware of the cultural diversity of the school, so I hope to serve the school with wisdom, respect, ambition and courage, keeping in mind and respecting all faiths.
In all I do to support the Governing Body I promise to always keep our children, our families, our staff and our local school community at the forefront of all choices and decisions made.
DUNCAN MACRAE - MAT APPOINTED GOVERNOR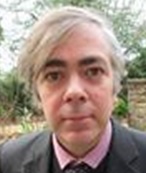 Duncan MacRae is Headteacher of Enmore Primary School, just west of Bridgwater. Enmore was one of the first primary schools to become an academy, opening in September 2011, making the move without a sponsor whilst retaining their Church of England status.
Although Duncan is a former member of the St James Church School LGB, as a Trustee of the Bath & Wells Multi Academy Trust, we are still able to call upon Duncan to offer his expertise at future meetings.
Duncan says: "I am delighted to sit on the Board of the Bath & Wells Multi Academy Trust. I am aware of the issues academy status presents for schools as well as the opportunities it affords."
Philippha Johnson - MAT APPOINTED GOVERNOR
JENNA KRASNIQI - MAT APPOINTED GOVERNOR
SARAH STABBACK - VICE CHAIR OF THE LGC/PARENT GOVERNOR
I have worked within childcare services for over 15 years in various roles. I am very passionate about inclusion and ensuring every child and young person has the right opportunities to achieve their full potential.
As a parent of St James's Church School, I'm pleased to have the opportunity to work alongside the school's senior leadership team as a Parent Governor to offer advice, support, and constructive challenge.
VASHTI SMIT - PARENT GOVERNOR
I'm Vashti, mother of 4, two of which go to St. James School. I am also married to the vicar of St. James Church.
Since our first visit to the school when we started working here, I knew I wanted to be more involved with the school in some way.
Being governor is one of the many ways in which I can support the school's children and staff.
NICOLA FORBES - STAFF GOVERNOR
I have worked at St James Church School as a class teacher since attaining my QTS in 2016 and in 2019 secured a Senior Teacher role.
Since 2017 I have led Religious Education and Collective Worship within the school, developed a child led Ethos Forum group and have become a member of the schools Ethos Committee.
In January 2022 I have also accepted the role to lead writing within the school.
I have seen the school grow and change over the years and I hope as a governor I can support the school further.
Please select the link below to find out more about the roles of our Governors.