SECTION_MENU}
Computing
Technology is changing the lives of everyone. Through teaching Computing we equip children to participate in a rapidly-changing world where work and leisure activities are increasingly transformed by technology.
Our curriculum is broken down further into 5 key areas. These include:
-Programming
-Handling data
-Multimedia
-Technology in our lives
-E-safety
Our Computing Intent
-Children will build their resilience when solving coding or technology problems.
-They will use critical thinking to review and evaluate their work.
-For children to solve problems using code.
-All children will have access to a wide range of technology, apps and resources.
-Children to develop the skills necessary to use computers and digital devices effectively. All children will be responsible digital citizens, knowing how to stay safe online and use the internet responsibly.
-Children will use technology responsibly to develop their awareness of culture and become positive global citizens.
-Children will understand their rights and responsibilities when working in a digital world and know who to talk with over any online concerns or worries.
Progression document
eyfs y6 prgression sheet 2022 23.pdf
Safer Internet Day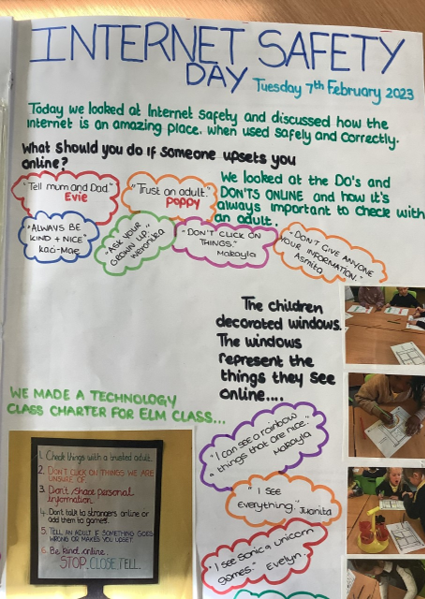 Please click here for our E safety advice for children and parents: